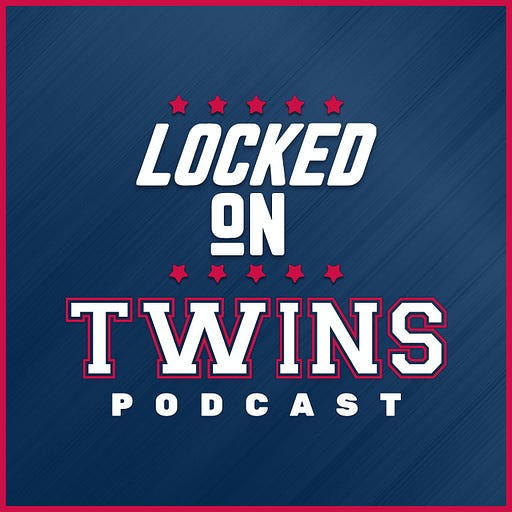 Mar 8 • 37M
The Twins Will Win ?? Games in 2023
Brandon Warne not only hosts Locked on Twins, but also runs Access Twins -- a Substack newsletter dedicated to independent coverage of the Minnesota Twins. Warne has covered the Twins in some form or fashion for more than a decade in all forms, and is returning to Locked on Twins after a four-year hiatus.
The Minnesota Twins had a rough 2022 and there's no way to sugarcoat it, but LockedOn Twins host Brandon Warne seems to think the best days for this group are yet to come.
Will Byron Buxton stay healthy?
Will Sonny Gray, Tyler Mahle or Pablo Lopez find their way to No. 1 starter status?
Will youngsters like Jose Miranda, Alex Kirilloff and Trevor Larnach take the next step?
What can the Twins expect out of veterans like Joey Gallo and Max Kepler?
All these questions and more answered in this edition of LockedOn Twins -- your team, every day.
Follow & Subscribe on all Podcast platforms…
🎧 https://link.chtbl.com/LOTwins?sid=YouTube
Locked On MLB League-Wide: Every Team, Prospects & More
🎧 https://linktr.ee/LockedOnMLB
#minnesotatwins #MLB #Twins
Learn more about your ad choices. Visit podcastchoices.com/adchoices