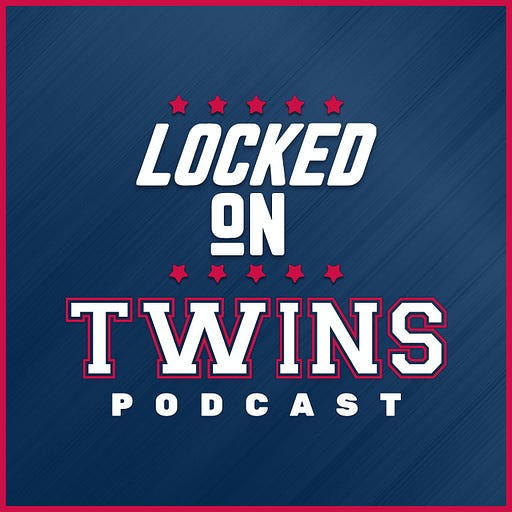 Nov 22, 2022 • 28M
Carlos Correa vs. Xander Bogaerts
Brandon Warne not only hosts Locked on Twins, but also runs Access Twins -- a Substack newsletter dedicated to independent coverage of the Minnesota Twins. Warne has covered the Twins in some form or fashion for more than a decade in all forms, and is returning to Locked on Twins after a four-year hiatus.
The Minnesota Twins have an opportunity to lock up one of the best shortstops in the world this offseason. On this market, there are four in-their-prime, extremely talented players. Carlos Correa, Xander Bogaerts, Dansby Swanson and Trea Turner represent one of the greatest shortstop classes of all time. When comparing the incumbent Correa and Bogaerts, who comes out on top? Who is the better value for their projected contract? Let's dive in and analyze!
Support Us By Supporting Our Sponsors!
Built Bar
Built Bar is a protein bar that tastes like a candy bar. Go to builtbar.com and use promo code "LOCKEDON15," and you'll get 15% off your next order.
BetOnline
BetOnline.net has you covered this season with more props, odds and lines than ever before. BetOnline – Where The Game Starts!
SimpliSafe
With Fast Protect™️ Technology, exclusively from SimpliSafe, 24/7 monitoring agents capture evidence to accurately verify a threat for faster police response. There's No Safe Like SimpliSafe. Visit SimpliSafe.com/LockedOnMLB to learn more.
Learn more about your ad choices. Visit podcastchoices.com/adchoices