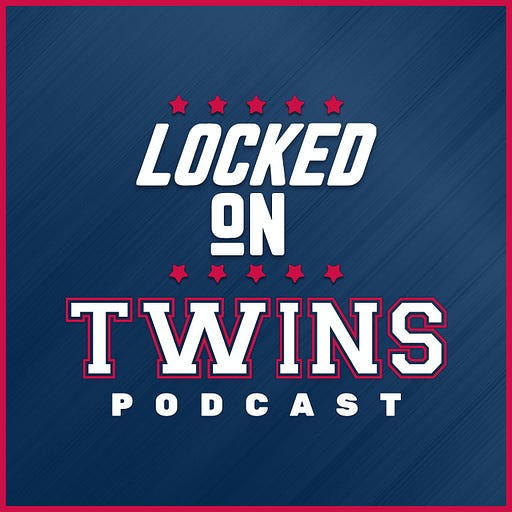 Sep 10, 2019 • 41M
Cleveland Recap, Pineda's Suspension, Buxton Out?
Brandon Warne not only hosts Locked on Twins, but also runs Access Twins -- a Substack newsletter dedicated to independent coverage of the Minnesota Twins. Warne has covered the Twins in some form or fashion for more than a decade in all forms, and is returning to Locked on Twins after a four-year hiatus.
Brandon & Tom are back in studio to discuss the recent series against the Cleveland Indians and the impact it has on the Twins chase for the Playoffs. Additionally, they talk about Byron Buxton's injury that might keep him out for the remainder of the season, Michael Pineda's 60-game PED suspension, what our expectations should be heading into the playoffs, and could we see Alex Kirilloff sometime soon?
In This Episode:
Cleveland Recap [4:00]

Buxton done for the season? [12:00]

Pineda's 60-Game Suspension [28:00]

Expectations for the playoffs [25:00]

Is Kirilloff coming up? [29:00]

Nationals Preview [35:00]
Midwest Swing is a weekly podcast where Host Brandon Warne interviews experts, coaches, and players around the league on the state of the Minnesota Twins, The Major and Minor Leagues, and the latest MLB news.
---
Brandon Warne (@Brandon_Warne) is a Zone Coverage utility writer and our Minnesota Twins beat writer.
Tom Schreier (@tschreier3) is the proprietor of ZoneCoverage.com and previously wrote about Minnesota sports for Bleacher Report and Yahoo! Sports before joining 105 The Ticket in 2014.