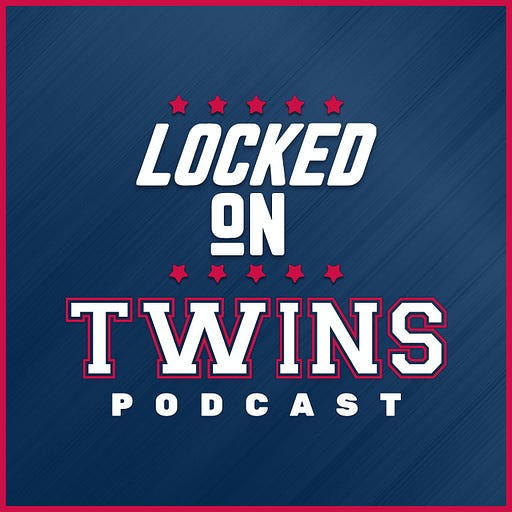 May 8, 2019 • 1HR 14M
Early Twins Playoff Odds, Jay Sharman of La Vida Baseball
Brandon Warne not only hosts Locked on Twins, but also runs Access Twins -- a Substack newsletter dedicated to independent coverage of the Minnesota Twins. Warne has covered the Twins in some form or fashion for more than a decade in all forms, and is returning to Locked on Twins after a four-year hiatus.
Jay Sharman (@_JaySharman), founder of La Vida Baseball, calls in to talk a little bit about their mission, some new stuff they have in the works, as well as their partnership with the National Baseball Hall of Fame! Brandon & Tom discuss what the last week has looked like for the Minnesota Twins, as well as the five things they would change as MLB Commissioner!
In This Episode:
Minnesota Twins Update [3:30]

Twins Playoff Odds [17:00]

Jay Sharman calls in! [45:00]
Midwest Swing is a weekly podcast where Host Brandon Warne interviews experts, coaches, and players around the league on the state of the Minnesota Twins, The Major and Minor Leagues, and the latest MLB news.
---
Brandon Warne (@Brandon_Warne) is a Zone Coverage utility writer and our Minnesota Twins beat writer.
Tom Schreier (@tschreier3) is the proprietor of ZoneCoverage.com and previously wrote about Minnesota sports for Bleacher Report and Yahoo! Sports before joining 105 The Ticket in 2014.