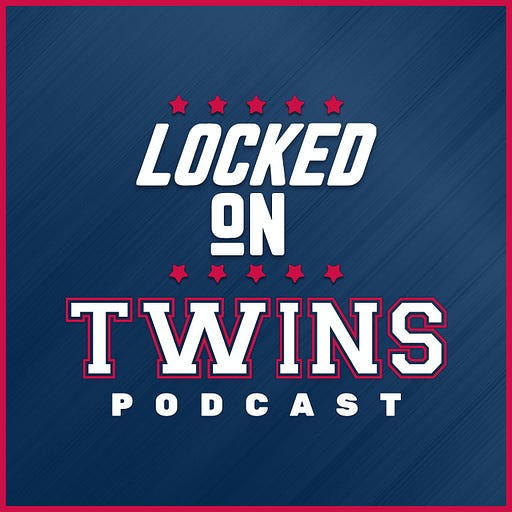 Jan 23 • 31M
How Does the Luis Arraez Trade Impact the Twins' 2023 Projections?
Brandon Warne not only hosts Locked on Twins, but also runs Access Twins -- a Substack newsletter dedicated to independent coverage of the Minnesota Twins. Warne has covered the Twins in some form or fashion for more than a decade in all forms, and is returning to Locked on Twins after a four-year hiatus.
In a surprising move for many Minnesota Twins fans, the club traded their fan favorite Luis Arraez in a deal for Miami Marlins starter Pablo López and prospects José Salas and Byron Chourio. While the Twins were in need of another starter capable of producing at a frontline level, Arraez was one of the Twins' best hitters for the last four seasons. Are the Twins projected for more, less or about the same wins after the deal? Was it worth the sting of losing a franchise cornerstone who had three more seasons until free agency? Let's break it all down.
Follow & Subscribe on all Podcast platforms…
🎧 https://link.chtbl.com/LOTwins?sid=YouTube
Locked On MLB League-Wide: Every Team, Prospects & More
🎧 https://linktr.ee/LockedOnMLB
#minnesotatwins #MLB #Twins
Learn more about your ad choices. Visit podcastchoices.com/adchoices