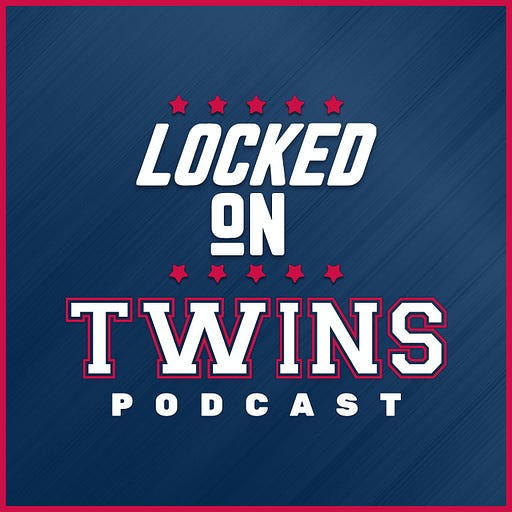 Sep 2, 2022 • 27M
Matt Braun Joins to Discuss the Twins' September/October Hopes, the Team Beyond 2023, and Much More!
Brandon Warne not only hosts Locked on Twins, but also runs Access Twins -- a Substack newsletter dedicated to independent coverage of the Minnesota Twins. Warne has covered the Twins in some form or fashion for more than a decade in all forms, and is returning to Locked on Twins after a four-year hiatus.
Twins Daily's Matt Braun joins the show to discuss the Twins' hopes down the stretch, how the team looks beyond 2022, and the state of the farm system. Matt has been writing at Twins Daily for years, covering both the majors and the minors. Twins fans can follow Matt at @matthew_btwins on Twitter.
Support Us By Supporting Our Sponsors!
Built Bar
Built Bar is a protein bar that tastes like a candy bar. Go to builtbar.com and use promo code "LOCKEDON15," and you'll get 15% off your next order.
BetOnline
BetOnline.net has you covered this season with more props, odds and lines than ever before. BetOnline – Where The Game Starts!
LinkedIn
LinkedIn Jobs helps you find the candidates you want to talk to, faster. Did you know every week, nearly 40 million job seekers visit LinkedIn? Post your job for free at LinkedIn.com/LOCKEDONMLB.
Learn more about your ad choices. Visit podcastchoices.com/adchoices