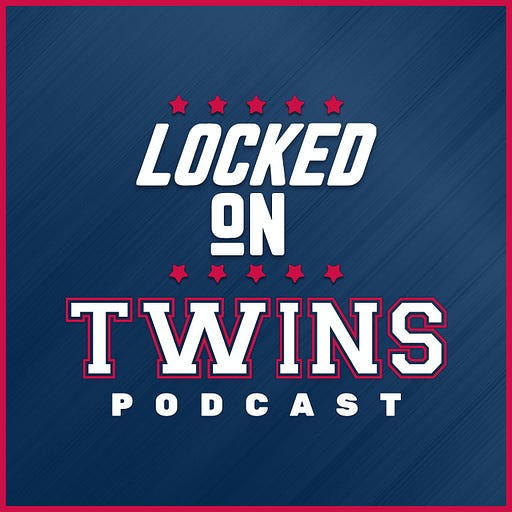 Nov 7, 2022 • 29M
The Curious Case of Byron Buxton
Brandon Warne not only hosts Locked on Twins, but also runs Access Twins -- a Substack newsletter dedicated to independent coverage of the Minnesota Twins. Warne has covered the Twins in some form or fashion for more than a decade in all forms, and is returning to Locked on Twins after a four-year hiatus.
Byron Buxton made his first All-Star Game in 2022, starting in centerfield and hitting the game-winning homer for the American League. Buxton's performance with the Minnesota Twins was a curious case as he battled through knee, hip and hand injuries. Buxton hit 28 homers but struck out in 30% of his plate appearances, bringing his season average to .224. Even then, the extremely talented Buxton was a four-win player for the second year in a row. What should we make of his 2022 season and what should Twins fans expect moving forward?
Support Us By Supporting Our Sponsors!
Built Bar
Built Bar is a protein bar that tastes like a candy bar. Go to builtbar.com and use promo code "LOCKEDON15," and you'll get 15% off your next order.
BetOnline
BetOnline.net has you covered this season with more props, odds and lines than ever before. BetOnline – Where The Game Starts!
SimpliSafe
With Fast Protect™️ Technology, exclusively from SimpliSafe, 24/7 monitoring agents capture evidence to accurately verify a threat for faster police response. There's No Safe Like SimpliSafe. Visit SimpliSafe.com/LockedOnMLB to learn more.
Rhone
The Commuter Shirt can get you through any work day and straight into whatever comes next. Head to rhone.com/LOCKEDON and use promo code LOCKEDON to save 20% off your entire order.
Learn more about your ad choices. Visit podcastchoices.com/adchoices