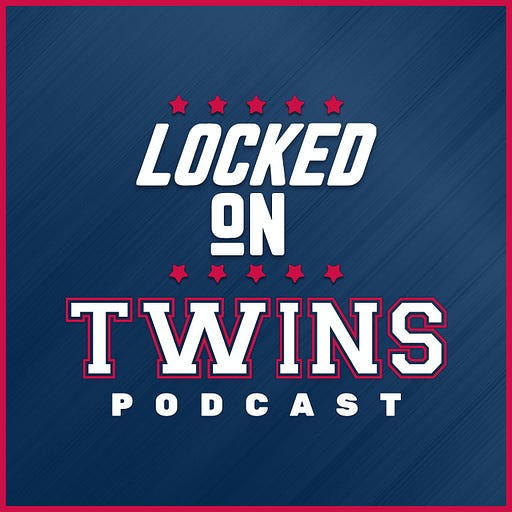 Nov 28, 2018 • 55M
The Twins New Talent with Brandon, Mike, and Tom
Brandon Warne not only hosts Locked on Twins, but also runs Access Twins -- a Substack newsletter dedicated to independent coverage of the Minnesota Twins. Warne has covered the Twins in some form or fashion for more than a decade in all forms, and is returning to Locked on Twins after a four-year hiatus.
This week we have Mike, Brandon, and Tom in studio! We talk new talent on the Twins, their remaining budget, and replacing Mauer.
In Today's Episode
Adding CJ Cron [4:00]

The Twins still have up to $50 Million to spend [11:30]

Gibson, Odrizzi, Pineda up for Free Agency in 2019 [18:00]

Twins Top-30 prospects [30:00]

You can't replace Mauer but, will CJ be able to fill some of the gap? [35:00]
Midwest Swing is a weekly podcast where Host Mike Berardino interviews experts, coaches, and players around the league on the state of the Minnesota Twins, The Major and Minor Leagues, and the latest MLB news.
---
Mike Berardino (@MikeBerardino) is a Zone Coverage Minnesota Twins Contributing Writer. He has been covering the Twins since 2013 for The St. Paul Pioneer Press and Zone Coverage.
Brandon Warne (@Brandon_Warne) is a Zone Coverage utility writer and our Minnesota Twins beat writer.
Tom Schreier (@tschreier3) is the proprietor of ZoneCoverage.com and previously wrote about Minnesota sports for Bleacher Report and Yahoo! Sports before joining 105 The Ticket in 2014.