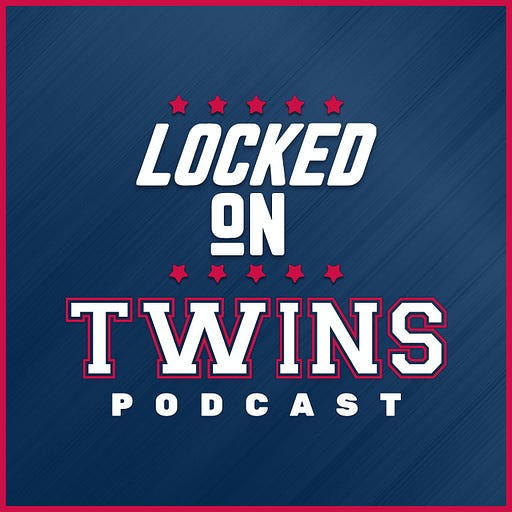 Aug 28, 2020 • 15M
Trade deadline and Twins home stretch
Brandon Warne not only hosts Locked on Twins, but also runs Access Twins -- a Substack newsletter dedicated to independent coverage of the Minnesota Twins. Warne has covered the Twins in some form or fashion for more than a decade in all forms, and is returning to Locked on Twins after a four-year hiatus.
The Twins' doubleheader in Detroit was rained out Friday, setting up another doubleheader Saturday and next Friday. With 28 games to go, the Twins have a 1/2 game lead over both Cleveland and Chicago in the A.L. Central.
In today's episode, we talk trade deadline and possibly targeting an outfielder or a starting pitcher. Nash thinks it's unlikely. Also, let's predict the rest of the schedule.
Rock Auto
Amazing selection. Reliably low prices. All the parts your car will ever need. Visit RockAuto.com and tell them Locked On sent you.
Learn more about your ad choices. Visit podcastchoices.com/adchoices