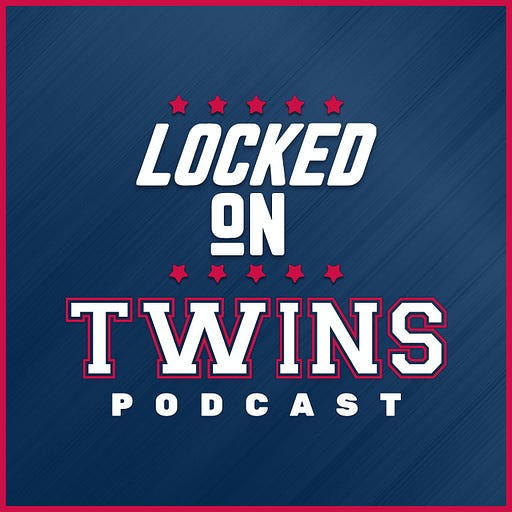 Aug 3, 2020 • 18M
Twins dazzle depth in series win over Cleveland
Brandon Warne not only hosts Locked on Twins, but also runs Access Twins -- a Substack newsletter dedicated to independent coverage of the Minnesota Twins. Warne has covered the Twins in some form or fashion for more than a decade in all forms, and is returning to Locked on Twins after a four-year hiatus.
The Twins have immense depth in their lineup and rotation. They flashed it this weekend against their division-rival Cleveland Indians. Miguel Sanó homered twice Saturday, Mitch Garver went yard Sunday, and the Twins pitching staff held the Indians to four runs total and a .133 average in the four-game set. This week, Minnesota will face Pittsburgh twice at home and then head to PNC Park to play them twice more on the road. They will then open a three-game series in Kansas City against the Royals. The Twins are in first place in the A.L. Central with a 7-2 record and +25 run differential.
Support Us By Supporting Our Sponsors! 
Postmates
For a limited time, Postmates is giving our listeners ONE HUNDRED DOLLARS of free delivery
credit for your first SEVEN days. To start your free deliveries, download the app and use code
LOCKEDON
Learn more about your ad choices. Visit podcastchoices.com/adchoices