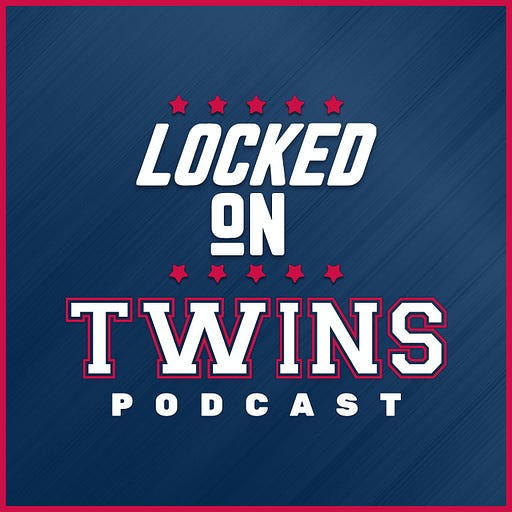 Aug 4, 2020 • 17M
Twins sweep the Pirates at home, become first team to reach 9 wins
Brandon Warne not only hosts Locked on Twins, but also runs Access Twins -- a Substack newsletter dedicated to independent coverage of the Minnesota Twins. Warne has covered the Twins in some form or fashion for more than a decade in all forms, and is returning to Locked on Twins after a four-year hiatus.
Nelson Cruz walked it off for the Twins in Monday night's victory over the Pittsburgh Pirates. On Tuesday, they took a 7-1 lead behind a strongish start from José Berríos, who went six innings, allowing one run and striking out six. The Pirates' comeback fell short and the Twins swept them at home to improve to 9-2. Minnesota is the first team in MLB to reach 9 wins.
Support Us By Supporting Our Sponsors! 
Postmates
For a limited time, Postmates is giving our listeners ONE HUNDRED DOLLARS of free delivery
credit for your first SEVEN days. To start your free deliveries, download the app and use code
LOCKEDON
Learn more about your ad choices. Visit podcastchoices.com/adchoices