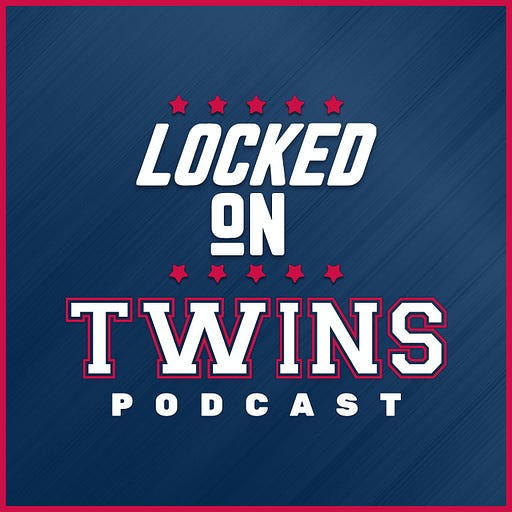 Jan 20 • 32M
Twins Trade Luis Arraez to Miami for Pablo López, Prospects
Brandon Warne not only hosts Locked on Twins, but also runs Access Twins -- a Substack newsletter dedicated to independent coverage of the Minnesota Twins. Warne has covered the Twins in some form or fashion for more than a decade in all forms, and is returning to Locked on Twins after a four-year hiatus.
As rumors floated throughout the last couple weeks, many speculated on what a package would look like for Pablo López. Well, here it is. The Minnesota Twins have traded Luis Arraez to the Miami Marlins for López, SS José Salas and OF Byron Chourio. It's a massive move for the Twins who decided to trade their primary leadoff man and the 2022 American League batting champion. In return, the Twins get a steady arm in López, who would've paced the team with 180 innings pitched last season. López, 26, harnesses a fastball in the mid 90s with a great changeup. He can safely join Sonny Gray at the top of the Twins' rotation. Twins Daily's Matt Braun joins us to break down this blockbuster deal.
Follow & Subscribe on all Podcast platforms…
🎧 https://link.chtbl.com/LOTwins?sid=Yo...
Locked On MLB League-Wide: Every Team, Prospects & More
🎧 https://linktr.ee/LockedOnMLB
#minnesotatwins #MLB #Twins
Learn more about your ad choices. Visit podcastchoices.com/adchoices