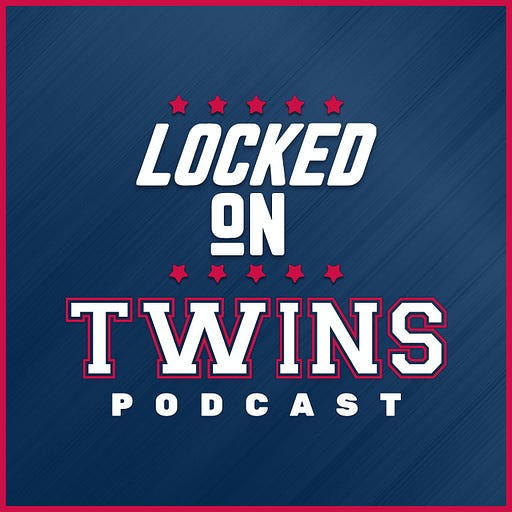 Sep 30, 2022 • 25M
What Do Carlos Correa's Comments Mean for His Free Agency?
Brandon Warne not only hosts Locked on Twins, but also runs Access Twins -- a Substack newsletter dedicated to independent coverage of the Minnesota Twins. Warne has covered the Twins in some form or fashion for more than a decade in all forms, and is returning to Locked on Twins after a four-year hiatus.
Carlos Correa made headlines Thursday with a quote about his impending free agency. Correa made an analogy to shopping at Dior, implying that if the Twins want to retain him, they need to buy him in free agency. Correa remains certain to opt-out of his three-year, $105.3 million deal, entering free agency at 27 years old. Correa will headline a class with Xander Bogaerts, Trea Turner and Dansby Swanson. What do Correa's comments mean for his future? Do they mean anything?
Support Us By Supporting Our Sponsors!
Nugenix
Now get a complimentary bottle of Nugenix Total T when you text MLB to 231-231. Text now and get a bottle of Nugenix Thermo, their most powerful fat incinerator ever, with key ingredients to help you get back into shape fast.
Built Bar
Built Bar is a protein bar that tastes like a candy bar. Go to builtbar.com and use promo code "LOCKEDON15," and you'll get 15% off your next order.
BetOnline
BetOnline.net has you covered this season with more props, odds and lines than ever before. BetOnline – Where The Game Starts!
LinkedIn
LinkedIn Jobs helps you find the candidates you want to talk to, faster. Did you know every week, nearly 40 million job seekers visit LinkedIn? Post your job for free at LinkedIn.com/LOCKEDONMLB.
BlueChew
Try BlueChew FREE when you use our promo code LOCKEDON at BlueChew.com,-just pay $5 shipping.
Learn more about your ad choices. Visit podcastchoices.com/adchoices