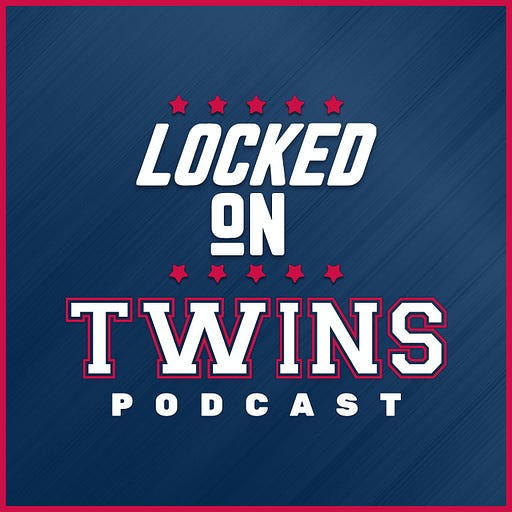 Aug 6, 2020 • 17M
What?! The Twins lost?!
Brandon Warne not only hosts Locked on Twins, but also runs Access Twins -- a Substack newsletter dedicated to independent coverage of the Minnesota Twins. Warne has covered the Twins in some form or fashion for more than a decade in all forms, and is returning to Locked on Twins after a four-year hiatus.
The Twins suffered a heartbreaking walk-off loss Thursday in Pittsburgh. The Twins held a 5-3 lead in the 8th after homers from Miguel Sanó, Eddie Rosario and Byron Buxton. Sergio Romo walked Jarrod Dyson in the 8th, who then stole both second and third base. He scored on a groundout to make it 5-4. Taylor Rogers came in to close the door in the 9th and couldn't do it. Colin Moran stuck his bat out and singled to left before Bryan Reynolds doubled down the left field line. With no outs and two on, Rogers simply couldn't recover. Kevin Newman pinch hit for JT Riddle and singled in two runs to walk off Minnesota after Gregory Polanco struck out. Polanco also hit a three-run homer off Kenta Maeda in the second inning. Maeda pitched 6 innings and allowed only those three runs.
Support Us By Supporting Our Sponsors! 
Rock Auto
Amazing selection. Reliably low prices. All the parts your car will ever need. Visit RockAuto.com and tell them Locked On sent you.
Postmates
For a limited time, Postmates is giving our listeners ONE HUNDRED DOLLARS of free delivery
credit for your first SEVEN days. To start your free deliveries, download the app and use code
LOCKEDON
Learn more about your ad choices. Visit podcastchoices.com/adchoices