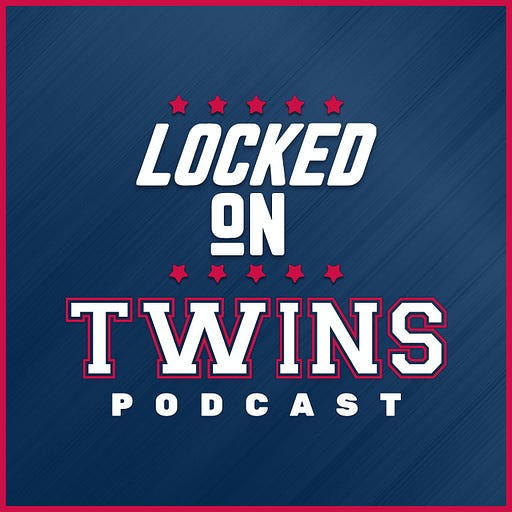 Dec 2, 2022 • 27M
What to Expect From the Twins at the Winter Meetings
Brandon Warne not only hosts Locked on Twins, but also runs Access Twins -- a Substack newsletter dedicated to independent coverage of the Minnesota Twins. Warne has covered the Twins in some form or fashion for more than a decade in all forms, and is returning to Locked on Twins after a four-year hiatus.
The Minnesota Twins have work to do before they can field their team on Opening Day in 2023. They need to add talent to a group that won only 78 games in 2022 WITH Carlos Correa in tow. The offseason is likely to heat up this week at the Winter Meetings in San Diego. What can we expect from the Twins as the pressure cooker turns up on Correa's market and their need for improvement? Let's break it down! Plus analyzing Joey Gallo's market and fit with the club.
Support Us By Supporting Our Sponsors!
Built Bar
Built Bar is a protein bar that tastes like a candy bar. Go to builtbar.com and use promo code "LOCKEDON15," and you'll get 15% off your next order.
BetOnline
BetOnline.net has you covered this season with more props, odds and lines than ever before. BetOnline – Where The Game Starts!
SimpliSafe
With Fast Protect™️ Technology, exclusively from SimpliSafe, 24/7 monitoring agents capture evidence to accurately verify a threat for faster police response. There's No Safe Like SimpliSafe. Visit SimpliSafe.com/LockedOnMLB to learn more.
Learn more about your ad choices. Visit podcastchoices.com/adchoices