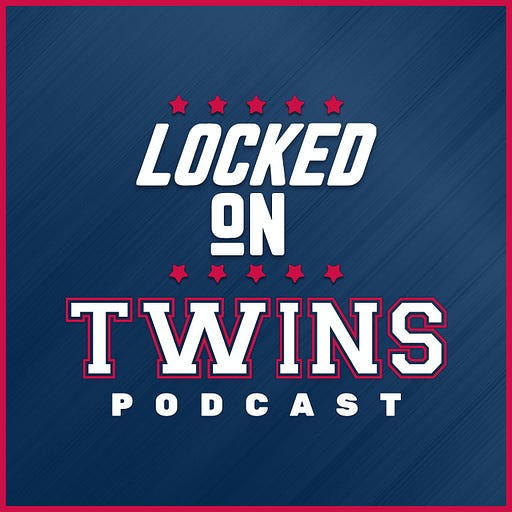 Oct 25, 2022 • 27M
What Will the Twins Do at Shortstop?
Brandon Warne not only hosts Locked on Twins, but also runs Access Twins -- a Substack newsletter dedicated to independent coverage of the Minnesota Twins. Warne has covered the Twins in some form or fashion for more than a decade in all forms, and is returning to Locked on Twins after a four-year hiatus.
The Twins, for the third offseason in a row, have a gaping hole at shortstop. Carlos Correa is opting out of his three-year contract to enter free agency. The Twins have never handed out a contract at the level of Correa's demand and aren't likely to start now. Will they sign another stopgap to keep the position warm for Royce Lewis? Or is this finally the year to make a long-term commitment at one of the most important positions on the field? Let's break it down.
Support Us By Supporting Our Sponsors!
Built Bar
Built Bar is a protein bar that tastes like a candy bar. Go to builtbar.com and use promo code "LOCKEDON15," and you'll get 15% off your next order.
BetOnline
BetOnline.net has you covered this season with more props, odds and lines than ever before. BetOnline – Where The Game Starts!
SimpliSafe
With Fast Protect™️ Technology, exclusively from SimpliSafe, 24/7 monitoring agents capture evidence to accurately verify a threat for faster police response. There's No Safe Like SimpliSafe. Visit SimpliSafe.com/LockedOnMLB to learn more.
Rhone
The Commuter Shirt can get you through any work day and straight into whatever comes next. Head to rhone.com/LOCKEDON and use promo code LOCKEDON to save 20% off your entire order.
Learn more about your ad choices. Visit podcastchoices.com/adchoices