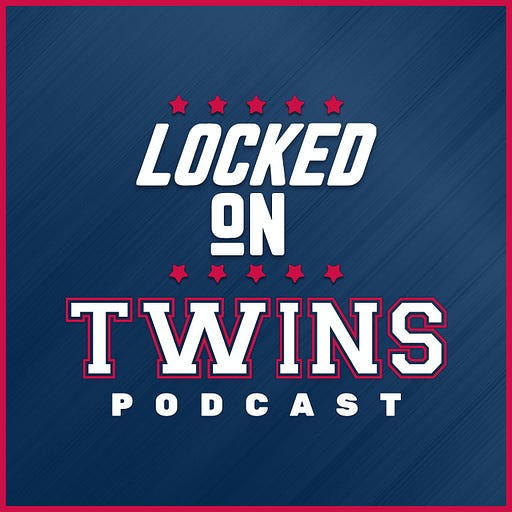 Jan 17 • 28M
What Would the Twins Look Like Without Luis Arraez?
Brandon Warne not only hosts Locked on Twins, but also runs Access Twins -- a Substack newsletter dedicated to independent coverage of the Minnesota Twins. Warne has covered the Twins in some form or fashion for more than a decade in all forms, and is returning to Locked on Twins after a four-year hiatus.
There have been plenty of rumors and reports this winter surrounding Luis Arraez's future with the Minnesota Twins. Arraez, 25, just won the American League batting title after hitting .316/.375/.420 in 144 games. Arraez is a fan favorite and a beloved figure in the clubhouse. His subtraction via trade would undoubtedly have a ripple effect on the rest of the roster.
What would the Twins look like if they traded Arraez before Opening Day? Let's assess. Plus, the Twins came to an agreement on an extension with starter Chris Paddack, keeping him in Minnesota through 2024. Was it a worthy investment?
Follow & Subscribe on all Podcast platforms…
🎧 https://link.chtbl.com/LOTwins?sid=YouTube
Locked On MLB League-Wide: Every Team, Prospects & More
🎧 https://linktr.ee/LockedOnMLB
#minnesotatwins #MLB #Twins
Learn more about your ad choices. Visit podcastchoices.com/adchoices