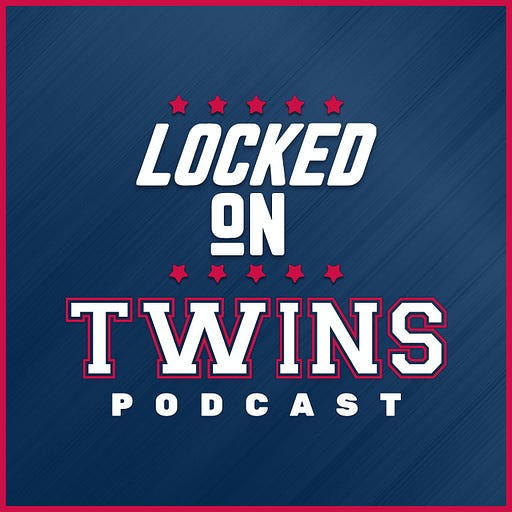 Jan 12 • 30M
What's Next for the Twins After Signing Carlos Correa?
Brandon Warne not only hosts Locked on Twins, but also runs Access Twins -- a Substack newsletter dedicated to independent coverage of the Minnesota Twins. Warne has covered the Twins in some form or fashion for more than a decade in all forms, and is returning to Locked on Twins after a four-year hiatus.
The Minnesota Twins made the Carlos Correa signing official Wednesday afternoon at Target Field. Correa, donning the Twins' new home threads, gushed about his excitement to return to Minnesota. Now that the Twins have their shortstop back, it's fair to wonder what Derek Falvey and Thad Levine will do to further improve the roster before Opening Day. Many Twins fans' first thought is of a frontline starting pitcher. The Twins haven't had a true ace since Johan Santana; what better time than now? Well, they're tough to find. Perhaps a more plausible path is finding wins in the form of other players at different positions. Would Trey Mancini, Andrew McCutchen or Adam Duvall help complete the roster? Let's dive into all the options!
Follow & Subscribe on all Podcast platforms…
🎧 https://link.chtbl.com/LOTwins?sid=YouTube
Locked On MLB League-Wide: Every Team, Prospects & More
🎧 https://linktr.ee/LockedOnMLB
#minnesotatwins #MLB #Twins
Learn more about your ad choices. Visit podcastchoices.com/adchoices