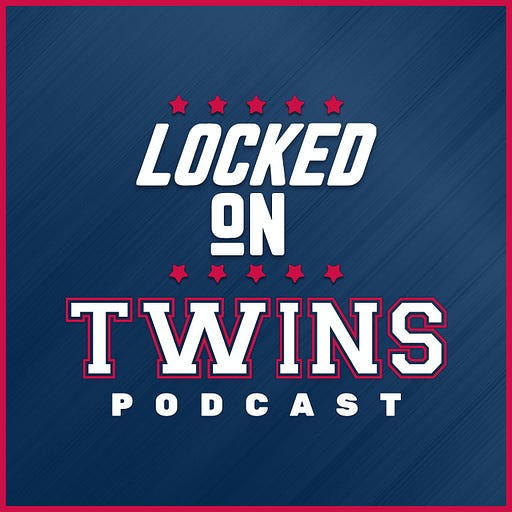 Jan 5 • 30M
When Will We See These Top Twins Prospects?
Brandon Warne not only hosts Locked on Twins, but also runs Access Twins -- a Substack newsletter dedicated to independent coverage of the Minnesota Twins. Warne has covered the Twins in some form or fashion for more than a decade in all forms, and is returning to Locked on Twins after a four-year hiatus.
The Minnesota Twins have graduated a handful of their top prospects over the last year. Jhoan Durán, José Miranda, Josh Winder and Joe Ryan made way on the top-10 for some new faces.
The Twins' system is in an interesting spot after the deadline trades of Spencer Steer, Cade Povich and Christian Encarnacion-Strand. It's a high-upside group but one with many question marks. Let's rank the top 10 as we get prepped for the 2023 Twins season!
Follow & Subscribe on all Podcast platforms…
🎧 https://link.chtbl.com/LOTwins?sid=YouTube
Locked On MLB League-Wide: Every Team, Prospects & More
🎧 https://linktr.ee/LockedOnMLB
#minnesotatwins #MLB #Twins
Learn more about your ad choices. Visit podcastchoices.com/adchoices